Business Growth Accelerator Program (B-GAP) Pack 4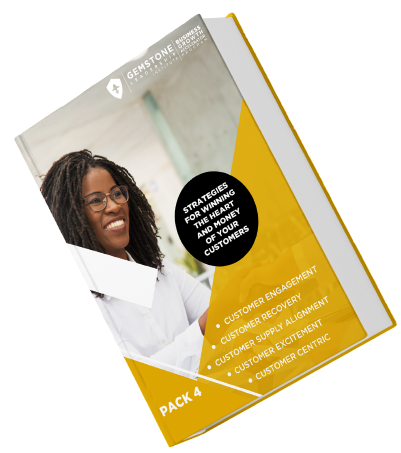 About Course
Through the lessons in this pack, you will learn:
– CUSTOMER SUPPLY ALIGNMENT: A form of customer marketing whereby a business understands the underlying needs and demands of its customers, and responds to those needs by using their language of product features, benefits and comparison to create adequate supply.
– CUSTOMER EXCITEMENT: Measure of how products and services supplied by a business fall short, meet or surpass customer expectation. It's one of the most important indicators of purchase intentions and customer loyalty. As such, it helps predict business growth and revenue.
– CUSTOMER ENGAGEMENT: Interactions between a business and its customers through various channels (online or offline). Can be achieved through marketing campaigns, social media engagement, websites, customer care, in-person interactions, etc.
– CUSTOMER RECOVERY: Action a business takes in response to a service failure, in an effort to regain the trust of previously dissatisfied customers.
– CUSTOMER-CENTRIC: Strategy and culture of doing business that focuses on creating the best experience for the customer. Customer-centric businesses ensure that the customer is at the center of a business's philosophy, operations, or ideas; and by doing so build brand loyalty.
Show More
Course Content
Business Growth Accelerator Program (B-GAP) Pack 4
Customer Supply Alignment

Customer Excitement

Customer Engagement, Customer Recovery & Customer Centric